Webinar: Tips for Designing Custom Coiled Springs
Watch the webinar to learn from MW Components engineering experts about designing custom coiled springs, including topics related to torque, optimal rotation, friction, materials, and more.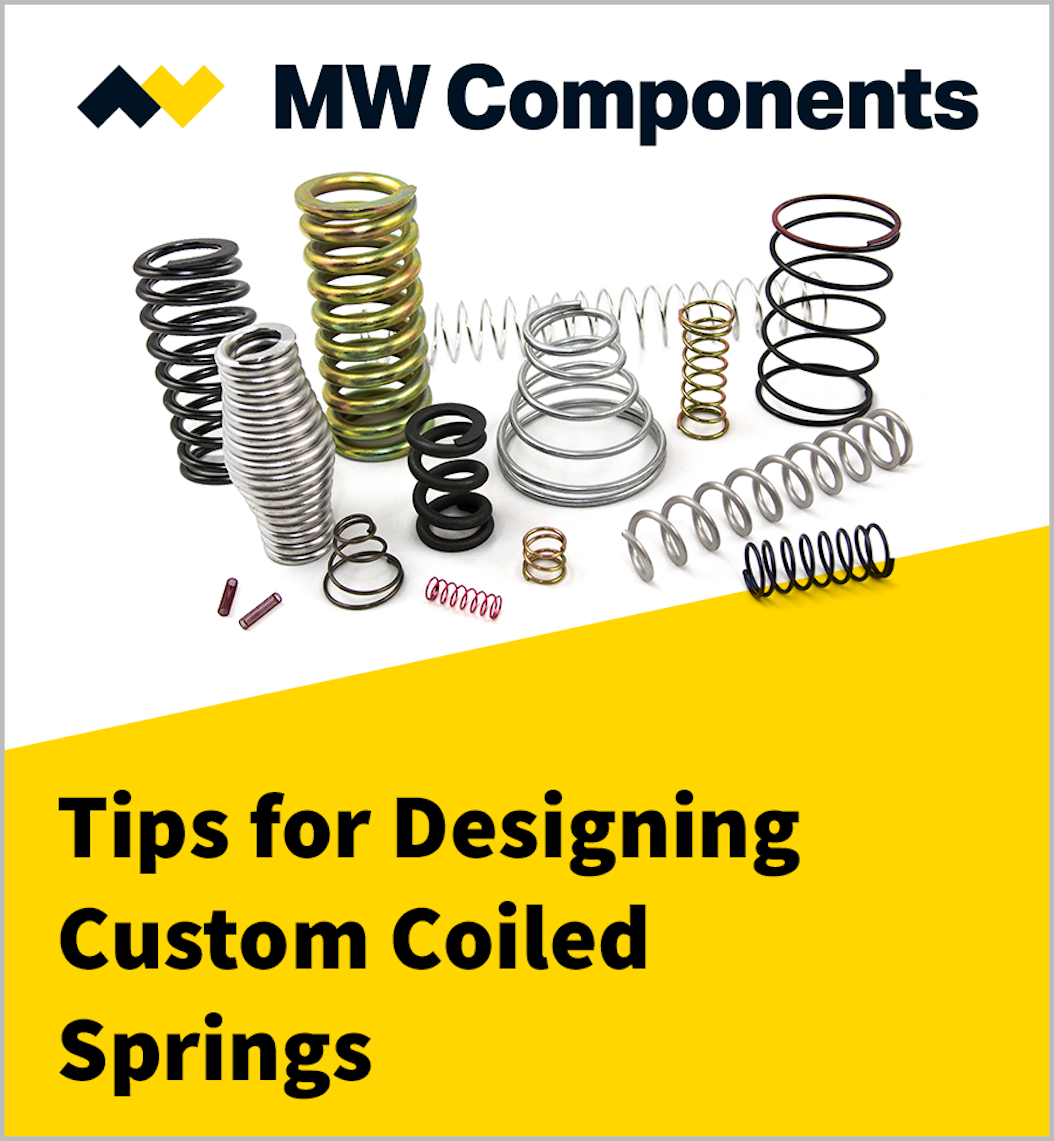 There are many considerations when designing compression, torsion, and extension springs for specific applications and use cases—the amount of applied torque, optimal rotation, friction, materials, environmental factors, etc. In this webinar, our spring design experts will review design tips and recommendations for achieving optimal spring performance.

Topics covered:

• Spring types and end configurations
• Materials
• Calculating spring rate
• Spring index
• Spring design process overview
• Load force vs. moment (torque)
• Custom spring tolerances
Fill out the form below to watch the webinar and learn more about this topic.