Machined Springs vs. Wire Wound Springs
Machined Springs Overview
Machined Springs can often be used in lieu of traditional springs, offering flexibility and motion while providing optimum support, torsional strength, increased longevity, and increased flexibility of use through various options for end attachments and configurations. Machined springs are used in multiple industries including aerospace, aviation, medical, energy, and others.
To send us your specs or configure a custom machined spring solution, request a quote.
Request a Quote
Features & Benefits of Machined Springs
Design Engineers around the world have discovered the many benefits the machined spring provides their demanding applications. Developed on the concept of incorporating the versatile Helical® Flexure into a single piece of material to be used in many of the spring load cases such as Compression/Extension, Torsion, Lateral Bending, Lateral Translation, and more.
For more than 50 years, MW's Santa Maria location (formerly known as Helical Products Company) has been providing machined spring solutions to such industries as Aerospace/Aviation, Medical tools, and equipment, Military, Energy as well as computer and semiconductor manufacturing. Solving the most difficult and demanding requirements has been possible because of our expertise in designing and manufacturing machined springs in specialty alloys including Inconel, Titanium, Stainless Steel, and high strength alloys MP35N, Custom 455, and C300.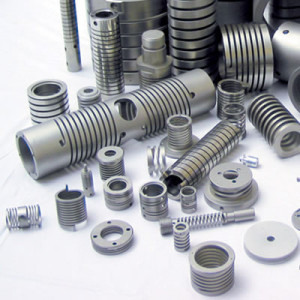 The ability to integrate multiple features into a machined spring is another benefit of the machined spring. The integration of flanges, geometric shapes (squares, hexes, rounds, etc.), bearing seats, valve seats, gears, splines, bell-crank arms, internal and external threads, and other machinable shapes is available to the machine spring designer. The incorporation of these features into a single-piece solution reduces the number of parts needed in an assembly and simplifies installation. In the case of torsion springs, integrated attachment features enable the transmission of a pure moment which avoids many of the drawbacks of traditional wire-wound springs. MW's team of engineers is ready to assist in the design of a machined spring to your specific requirements.
Because MW's springs are machined for a specific application and purpose, there are no stock machined springs. Applied to either high-precision applications or commercially graded needs, the versatile HELI-CAL Machined Spring provides superior elastic performance in a wide variety of applications. Machined springs can be designed to specifically address requirements for rate, reactions at desired deflections, combined rates, modal properties, weight, inertial limits, and more.
This application-specific approach facilitates an unusually good correspondence between what is desired and what is economically possible. Machined springs can also support such design objectives as reliability, repeatability, and multiple-part integration.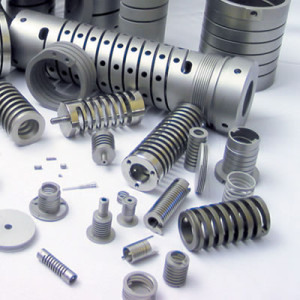 With certifications in ISO9001/AS9100, a customer-centric philosophy, outstanding quality, and customer service, our team of 125+ employees can provide your application the Engineered Elasticity solution that will set you apart from the competition.


Have Questions?
Ask and MW expert. We have more than 100 subject matter experts, specializing in product, industry, design and engineering who will happily assist you with your next project.