Flexure Technology: Improving the Performance of Your Machined Components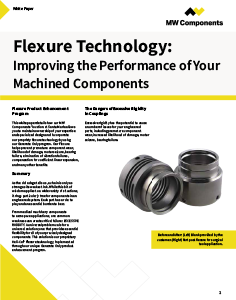 There are many possible considerations to make when looking at how to achieve peak performance of machined components. One such aspect is mobility, including spring rate, squareness under load, and other such factors.
Download the flexure technology white paper to learn more about how to improve the performance of your machined components, achieving better outcomes, and ultimately saving you precious time and money.