Not All Automotive Springs Are The Same
Automotive Performance at its Finest
MW has over 120 years experience making coil springs for industrial, agricultural, valve and suspension applications. Over the last 20 years, our Greer: Springs location has made heavy duty coil springs for a variety of military vehicles. We produce coil springs on HUMVEEs, MTVRs, MRAPs and a variety of emergency transport vehicles. We are very proud of our company's contribution to the US Armed Forces.
MW Components applies the same process to making high quality, heavy-duty coil springs for the specialty automotive aftermarket. In this market, MW focuses on providing each customer with the specific solution they need for their application. Other coil spring companies supply an off-the-shelf, one-size-fits-all, stock spring that anyone can purchase. We start by asking what you want to accomplish. Our engineers then work with your application specialists to find a coil spring solution. We always keep your design confidential because we want to protect your company's competitive advantage in the marketplace.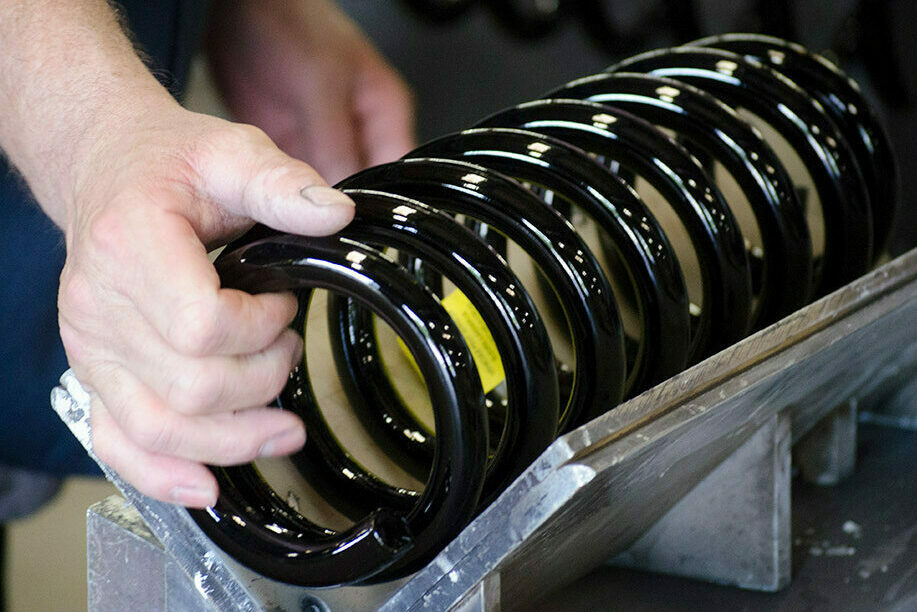 Automotive and Heavy Duty Coil Springs
One area where we have built a tremendous reputation for success is in the lift markets. For us, whether automotive suspension coil springs or heavy-duty coil springs, we manufacture all our springs with the same focus on quality. Our customers then market their products with confidence that the coil springs will meet their specification and their customers' needs. For your automotive suspension coil springs, heavy-duty truck springs or heavy-duty coil springs, Contact WM Components to be your partner.
When to Replace Your Coil Springs
Finally, many people want to know when it is the right time to replace your automotive suspension coil springs. Our answer is to replace them when you want to either improve your vehicle's performance or restore your vehicle's ride quality. When choosing a coil spring, buy from a company with a good reputation and a quality product. Be careful to avoid the lowest cost coil spring, especially if performance is important. The value of a custom-engineered solution will pay dividends in product life and overall satisfaction.
Contact Us
Looking for more information on automotive springs and assemblies? Contact us for additional details or Request a Quote now.