High Tensile Springs: Benefits & Applications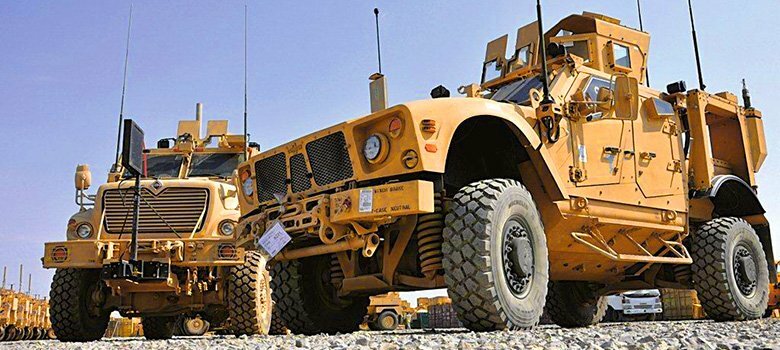 Tensile Strength in Coil Springs
In the automotive aftermarket there are many different types of springs and spring materials available. One important factor to consider is tensile strength.
In coil spring design, "tensile strength" refers to the strength of the raw material and the resulting spring's resistance to breaking due to stress. Tensile strength is crucial to maintaining functionality of your coil springs and increasing their life expectancy.
In general, the higher the tensile strength, the more durable and long lasting the spring. However, spring designers must constantly weigh cost v.s. strength.
We're going to cover a few benefits of high tensile springs, specifically in automotive applications, and help you determine when high tensile makes the most sense.
What Are High Tensile Springs?
High tensile springs are compression springs manufactured from high strength material that require a heavy load or extra travel. They are typically required for more heavy duty applications such as automotive, military, and heavy duty truck suspensions.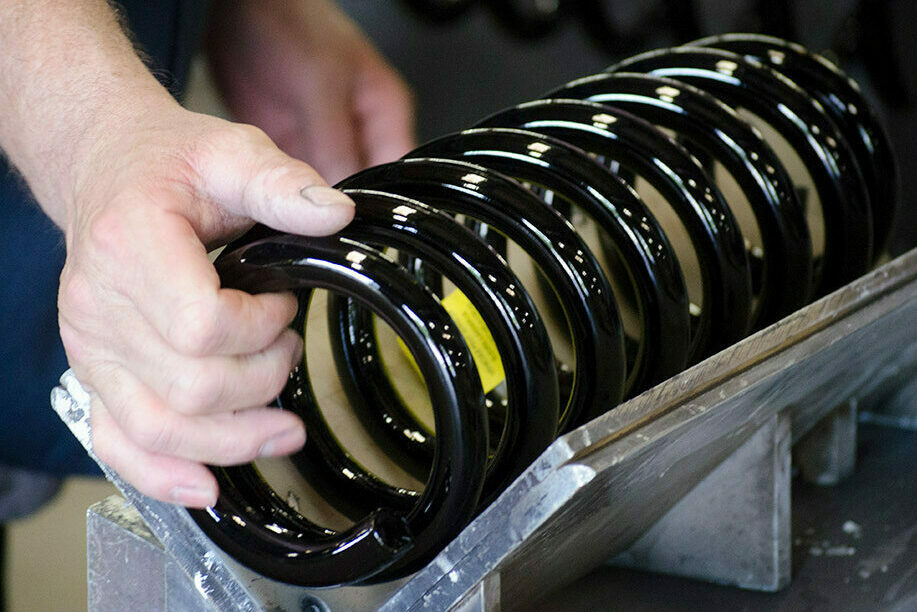 Higher tensile strength material in springs provides the application with the ability to withstand higher loads and stresses, but they also come with some other benefits:

LIGHTER WEIGHT
High tensile springs are manufactured with a smaller diameter wire since the material can be used for higher stresses based on its increased tensile strength. This means they tend to weigh less than traditional materials. Though this may mean an increase in cost over traditional materials due to the increased cost of the high tensile material, it also means more stability for unsprung weight on a vehicle.
INCREASED TRAVEL
High tensile springs allow for improved travel over more traditional materials, making them great for coil-over applications and other applications where travel is crucial.
Because they have a lower solid height, high tensile springs reduce the chance of a coil bind when applied. They're perfect for any application where travel is key, such as off-road, racing, and in more heavy duty vehicles.
The higher tensile also allows for high travel springs to be compressed to bind during manufacture to ensure springs maintain their free length over time.
FEWER COILS
Thanks to the smaller wire size, high tensile springs also have fewer coils, allowing for additional travel.
They're great for progressive rate springs, as traditional materials may not have enough travel since the travel is already reduced by the small pitch variable coils needed for the initial spring rate.
Coil Spring Experts
MW Components works with customers to help develop a coil spring that fits their application's requirements. We manufacture both hot wound and cold wound springs. When it comes to cold wound, we have traditional tensile strength materials and also high tensile materials available now that we added our new high tensile CNC coiler that can coil up to .75" (19mm) diameter wire in high tensile.
If you have any questions regarding high tensile springs, or you have an application you think needs high tensile material, contact our team today.
Contact Us
Looking for more information about the spring products or services that MW Components offers? Contact us for more details.