Ebook: Creating Pure Moments, Resolving Moments, & Canceling Rotation for Springs
Review the ebook to learn how machined springs can solve challenges in spring design, including how to create pure moments, cancel rotation during compression, resolve moments, and ensure spring repeatability.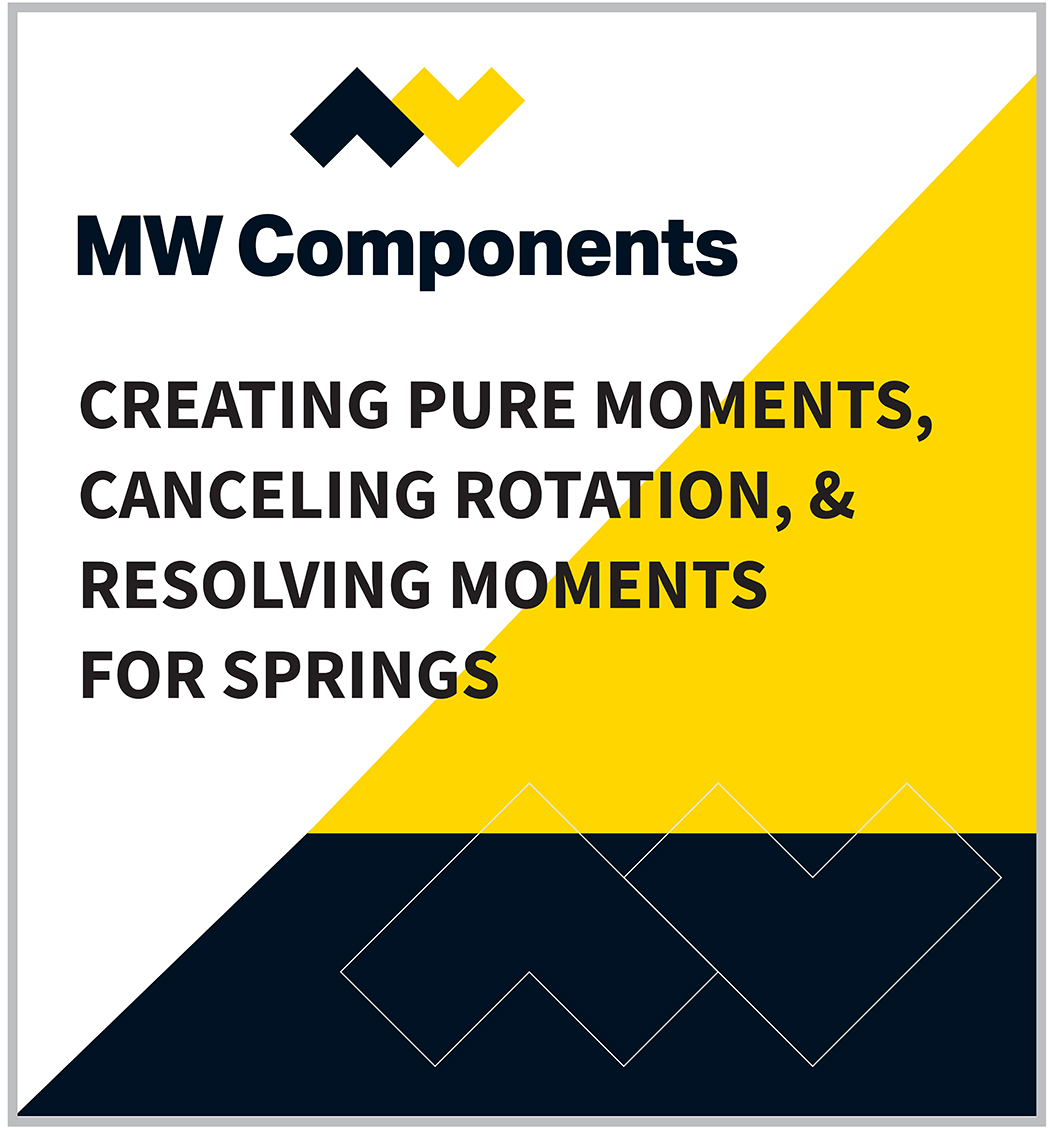 There are many considerations when designing springs for specific applications and use cases, including the amount of applied torque, optimal rotation, friction, materials, environmental factors, and more.


This webinar explains how machined springs can solve some challenges in designing springs, including the below:
How to create pure moments
How to cancel rotation during compression
How to resolve moments and balance loads to create squareness under load
How to eliminate friction
How to ensure repeatability
Fill out the form below to watch the webinar and learn more about how to engineer the perfect spring for your application.